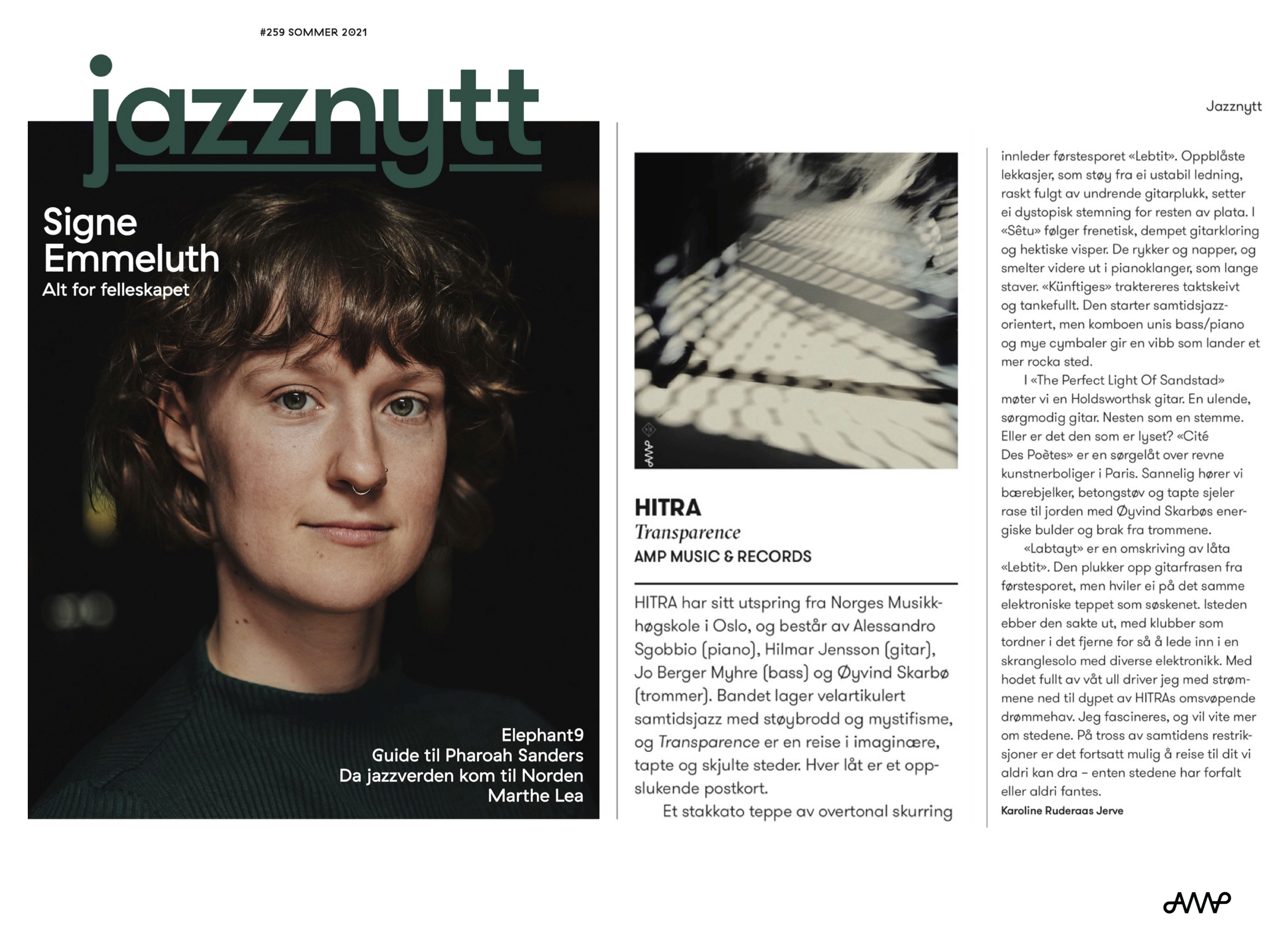 Very nice review appeared on Jazznytt #259, check it out
Many thanks / Tusen Takk Karoline Ruderaas Jerve!
Well-articulated contemporary jazz with noise and mystifism.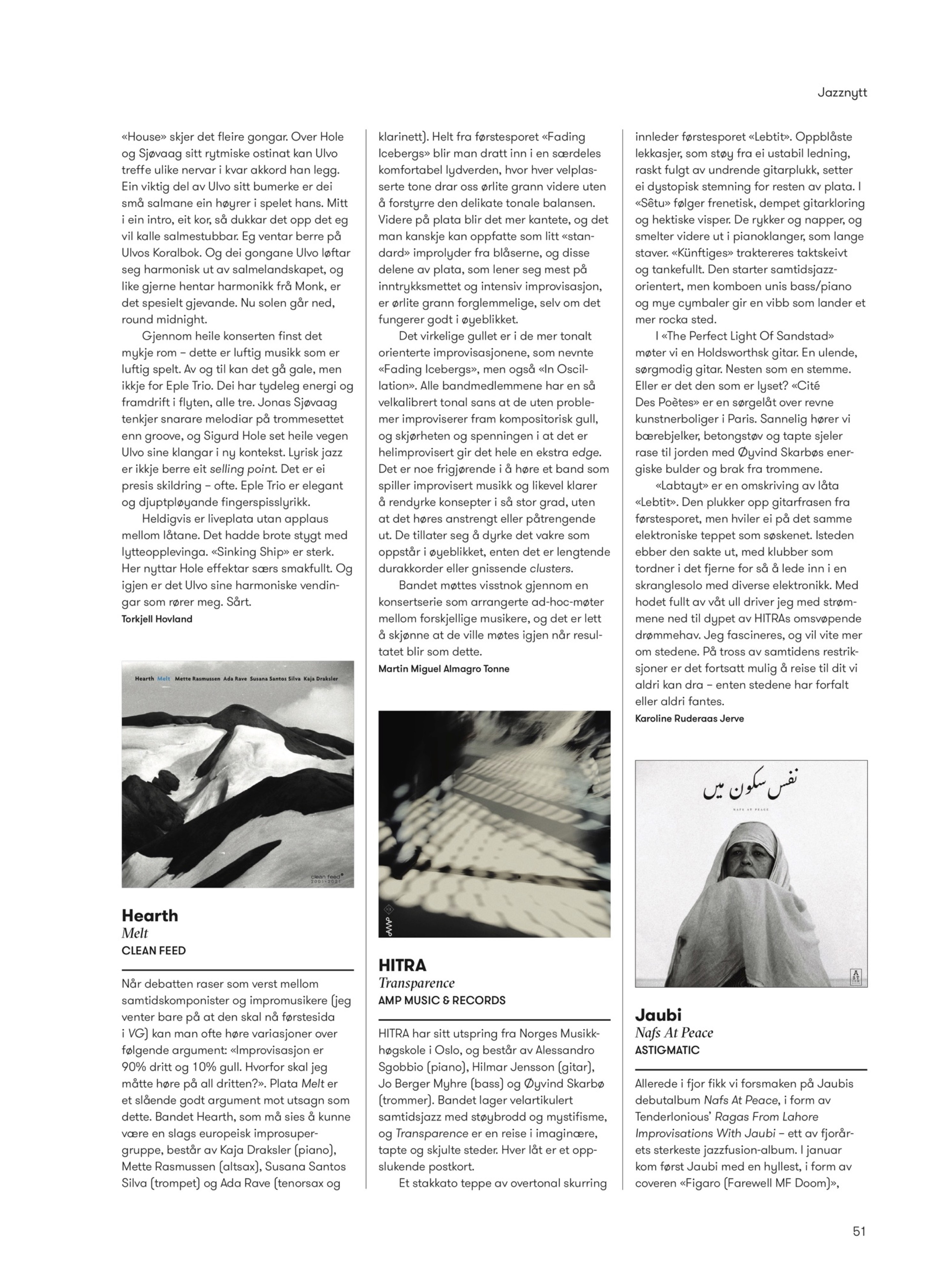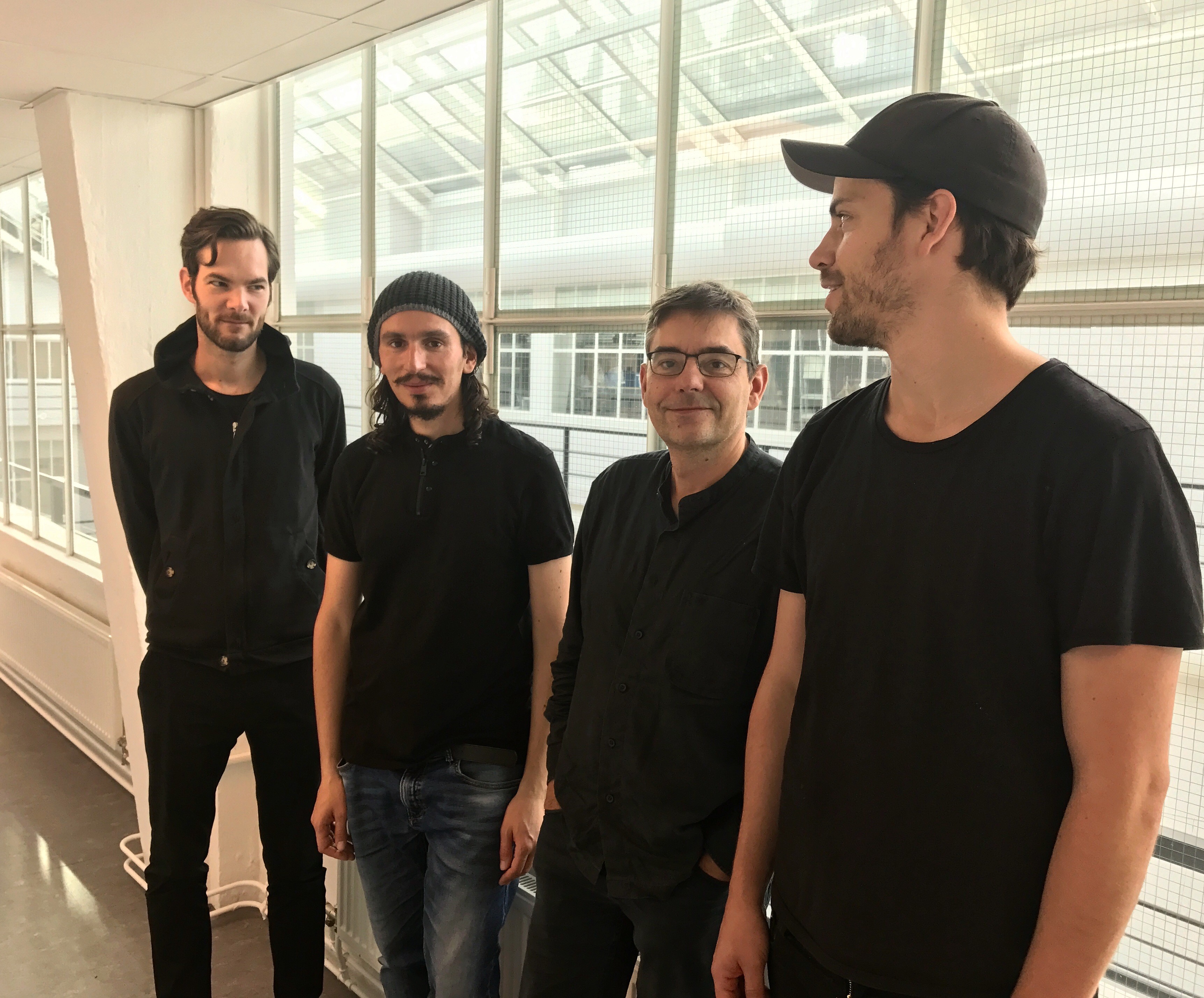 LP AVAILABLE HERE:

https://bit.ly/Transparence_Purchase
.
ALBUM STREAM:

https://orcd.co/rby0lb4
.
Hilmar, Alessandro, Jo & Øyvind
.
HITRA, Transparence (2021)
.
Hilmar Jensson guitar
Alessandro Sgobbio piano
Jo Berger Myhre bass
Øyvind Skarbø drums
.
AMP Music & Records
.
Cover by Soukizy
.
Music Credits
Recorded by Sander Nyhagen & Emil Strøm at Westerdals Oslo ACT (Norway)
Mixed and Mastered by Stefano Amerio at Artesuono Recording Studios (Italy)
Special thanks to Norges Musikkhøgskole
.
Website: https://www.hitramusic.com
Facebook: https://www.facebook.com/hitramusic
Instagram: https://www.instagram.com/hitramusic
Twitter: https://www.twitter.com/hitramusic
ORDER TRANSPARENCE ON


(LP/CD/Digital).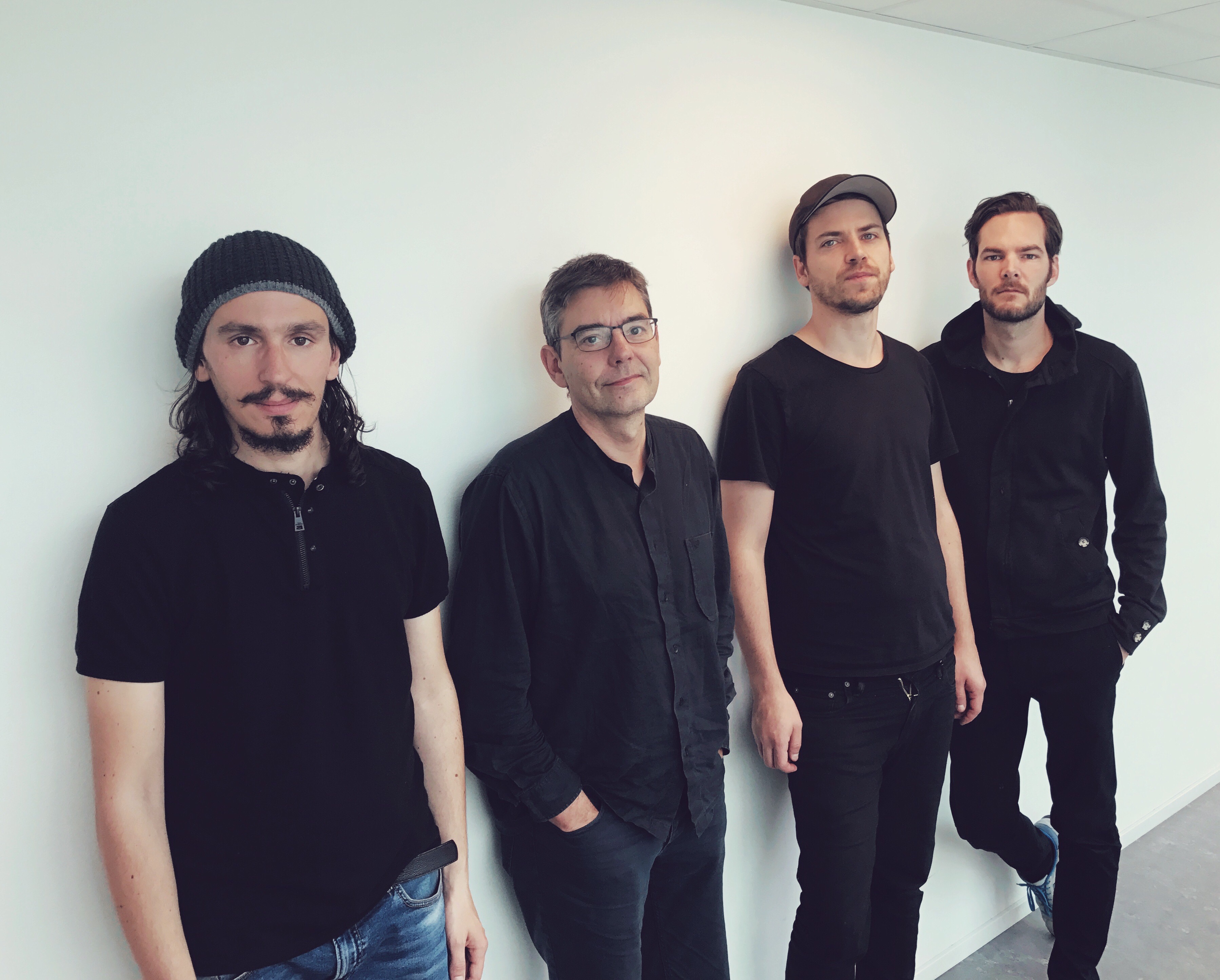 •••
Album Credits :
HITRA, "Transparence"
Hilmar Jensson guitar
Alessandro Sgobbio piano & composition
Jo Berger Myhre bass
Øyvind Skarbø drums
Recorded by Sander Løvland Nyhagen and Emil Strøm
Kristiania – Westerdals Oslo ACT (Norway), October, 2017
Mixed & Mastered by Stefano Amerio
Artesuono Recording Studios (Italy), July 2020
Cover & Video by soukizy.com
Hitra:
hitramusic.com
instagram.com/hitramusic
facebook.com/hitramusic
twitter.com/hitramusic