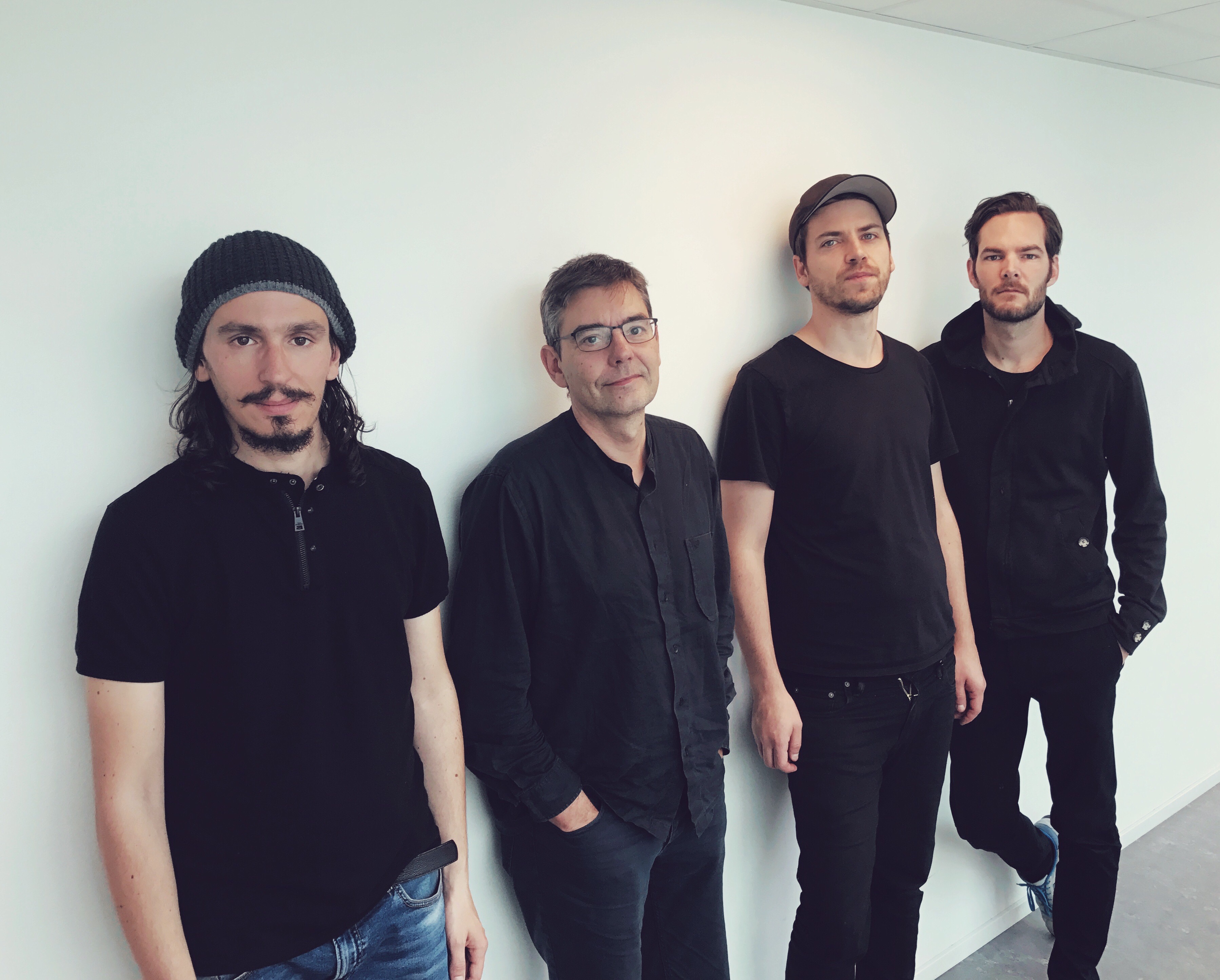 Hitra, "Transparence"
HITRA plays imaginative original music and improvisations. The band reunites four artists who have extensively investigated contemporary art forms: Hilmar Jensson (guitar),  Alessandro Sgobbio (piano, compositions), Jo Berger Myhre (bass) and Øyvind Skarbø (drums). Inspired by a Norwegian county which covers hundred islands, islets and skerries, Hitra's debut album Transparence is a genre-fluid journey into lost and hidden places. Transparence has been released on February 19, 2021 under AMP Music & Records.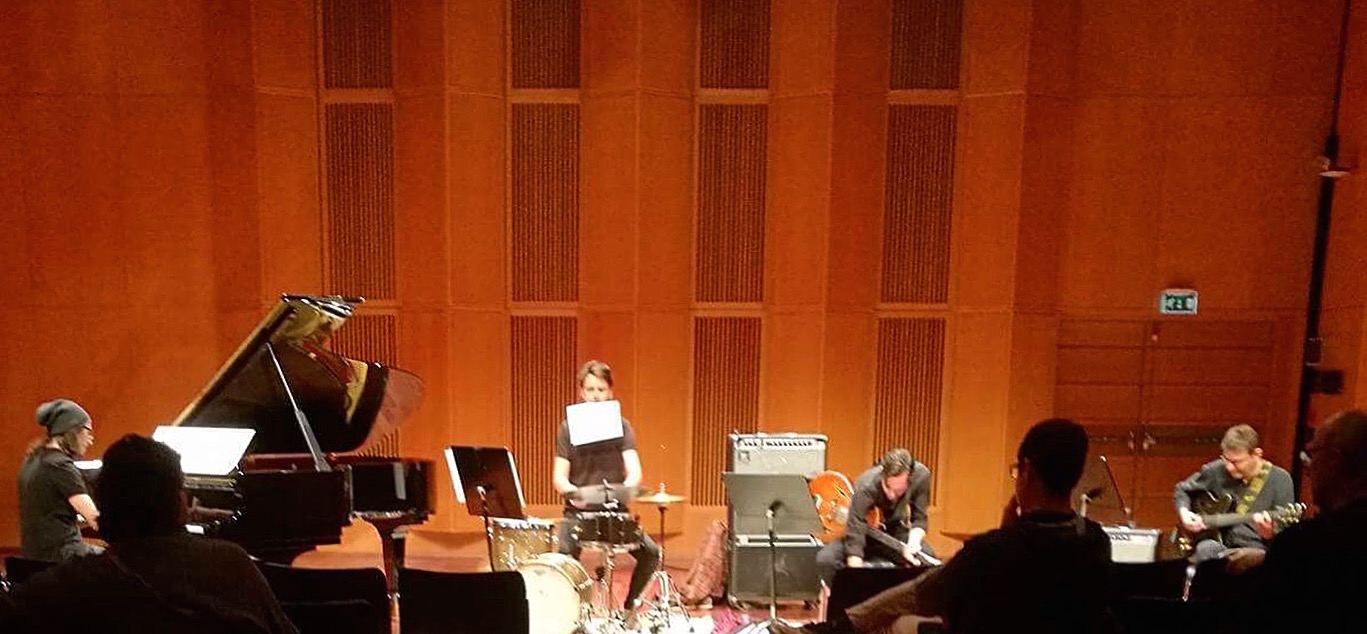 Hilmar Jensson (b.1966), guitar teacher at the Norges Musikkhøgskole NMH in Oslo. Graduated from FIH School of Music in 1987. BM degree from Berklee College of Music in 1991. Performed and recorded in a wide variety of settings and appeared on over 50 records including 8 as a leader or co-leader. Performed in 35 countries with his trio "TYFT", Jim Black's AlasNoAxis, Trevor Dunn's MadLove, Mogil, Outhouse, BMX and others. Recorded and/or performed with Tim Berne, Andrew D'Angelo, Jim Black, Chris Speed, Skuli Sverrisson, Trevor Dunn, Herb Robertson, Eyvind Kang, Marc Ducret, Chris Cheek, Seamus Blake, Cuong Vu, Tom Rainey, Peter Evans, Matt Garrison, Briggan Krauss, Ben Perowski, Jamie Saft, Ches Smith, John Zorn, Ted Reichmann, Ben Street, Wadada Leo Smith, Arve Henriksen, Terje Isungset, Per Jörgensen, Per Oddvar Johansen, Anders Jormin and many others.
Alessandro Sgobbio (b. 1982 in  Italy) is a composer, pianist, producer. Since his solo debut album "Aforismi Protestanti", Alessandro keeps expanding his own personal vocabulary of compositions, improvisations and spiritual explorations throughout music. He's earned master's degrees at the Norwegian Academy of Music (Oslo, Norway) and the Parma Conservatory of Music (Parma, Italy). Alessandro has released 11 albums as a leader/co-leader, including the Debra's Dream Sextet and the CHARM trio. He regularly tours Europe, China and the US with his co-led project Pericopes+1, recognized as "an authentic surprise" (All About Jazz). Alessandro's latest release "Forests" features his Oslo-based ensemble Silent Fires, presenting a collective exploration around the theme of Spirituality in its multiple meanings.
Jo Berger Myhre (born 29 May 1984 in Sandefjord, Norway) is a Norwegian upright bassist, known from performing with the likes of Splashgirl, Blokk 5, Ingrid Olava, Solveig Slettahjell Slow Motion Quintet and Finland: Grydeland/Qvenild/Hausken/Myhre. As a member of the Nils Petter Molvær Quartet (since 2013) he is performing as a bass guitarist and has contributed to two albums, Switch (2014) and Buoyancy (2016), to the last even as a co-producer.
Øyvind Skarbø, b. 1982, from Stranda, lives in Bergen, Norway. Drummer, composer, producer. Studied with Terje Isungset from 2004-2006 at Griegakademiet in Bergen. Also studies in Norwegian, Cuban and Yoruba traditional music. Performed on 21 albums, and in 27 countries. Organizer of Øyvind Jazzforum since 2006, an infrequent festival and record label. Received several awards and stipends, including Bergen City grant for 2012/2013 and Vossajazz Prize 2016.
Purchase the album on