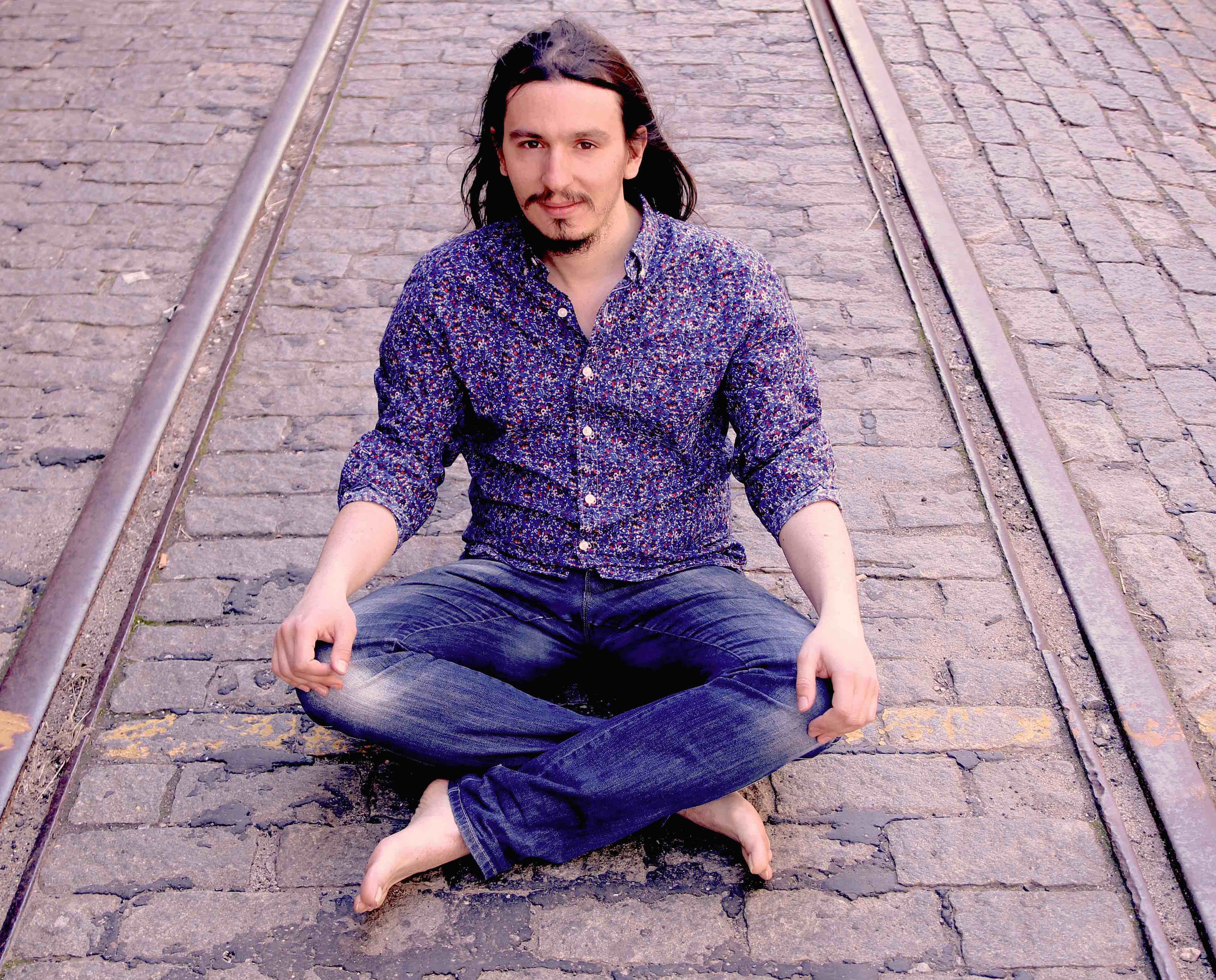 Composer, Pianist, Bandleader.
Short Bio
b. 1982, Alessandro is born in Italy. Pianist, composer, improviser, 7 albums released as a band leader, composer and producer. He has won the 1st Prizes "Umbria Jazz Festival" and "Padova Carrarese" with his project called "Pericopes" (4 albums, 100 concerts around Europe and USA), featuring Italian saxophone player Emiliano Vernizzi. Mentioned in the young-new-jazz-talents list by the Italian jazz magazine Musica Jazz, Alessandro was one of the best 50 international pianists selected for the "Martial Solal Piano Solo Competition" in Paris. Alessandro leads an Oslo-based electroacoustic project called "Silent Fires" (featuring Hilde Marie Holsen and Håkon Aase).
Long Bio
Alessandro Sgobbio he has been mentioned in the young-new-jazz-talents list by Italian jazz magazine Musica Jazz. So far, he has recorded seven albums of original compositions.
He has received the prestigious "Umbria Jazz Festival Prize" (2013) and "Padova Carrarese" (2012) for his duo project called "Pericopes", featuring Italian saxophonist Emiliano Vernizzi.
As a soloist, he has obtained the 2nd Prize at "Luca Flores" Piano Competition. In 2010 he is one of the 40 international selected pianists invited at the "Concours "Martial Solal" – Piano Solo Competition" in Paris, France.
He graduated from Conservatory of Music in Parma (Italy), studying with Roberto Bonati, Alberto Tacchini, Carlo Morena, Giorgio Tosi, Roberto Cappello.
Sgobbio attended the "Berklee College of Music" Clinics at Umbria Jazz Festival in 2001, "Siena Jazz" seminars in 2007, and also master classes with pianists Misha Alperin and John Taylor.
Between 2005 and 2015 he has been an official piano demonstrator for YAMAHA.
In 2010 he recorded his first piano solo. In 2012 he presents PERICOPES debut album "The Double Side" at "Jazz Pas Grave Festival" in Paris.
After his appearance at the Umbria Jazz Festival in July 2013, he released his first DVD "PERICOPES – FRAMES". In 2014 he went to USA for a tour and a recording session with his new project PERICOPES+1, featuring NYC-based drummer Nick Wight. The result of this experience is the album "These Human Beings" (Alfa Music, 2015), which rapidly gained attention of the international jazz press and iconic musicians as Dave Liebman and Enrico Rava.
Pericopes + 1 recently performed their Spring 2016 European Tour of 22 concerts across the UK, Belgium, Germany, Czech Republic, Italy and France. They made appearances at the Gateshead Int'l Jazz Festival and The Jazz Bar (UK), Sunside Jazz Cluband Grenoble Jazz Club (FR), Masada (IT), Burg Jazz (DE) and many more.
Alessandro and Pericopes will tour Europe again in October 2016 in preparation for a new album recording.
Alessandro is the co-creator of new jazz-funk-spoken words project called "Debra's Dream", featuring singer Debra Shaw, bass player Darryl Hall & alto sax Logan Richardson. The EP has been officially presented at the Jazz Cafe Camden in London.
He also runs a French trio called "Charm", featuring bassist Xuan Lindenmeyer and drummer Frédéric Chapperon. With this trio he has opened the Italian Jazz Week at the Sunset-Sunside Jazz Club in Paris with a sold-out concert.
His music has been programmed at Radio France (France), RAI RadioTre (Italy), RSI (Swiss television), BBC 6 Music (UK).
September 8, 2017, Alessandro is going to release "Legacy", a new album by Pericopes+1 under Italian label Auand.
---
Awards

– 1st prize at the Umbria Jazz Festival '13 (Perugia, IT)
– Musica Jazz "TopJazz '13" – Best Group of the year Toplist
– 1st prize Padova Carrarese 2012 (Padova, Italy)
– Musica Jazz "TopJazz '12" – Best New Italian Talents Toplist
– selected at the Martial Solal '10 – Piano Competition (Paris, FR)
– 2nd prize at Luca Flores – Piano Competition '10 (Florence, IT)
Selected Releases
– Pericopes+1, "These Human Beings" (2015) – Alfa Music
– Debra Shaw, "Debra's Dream" (2015)
– Pericopes, "Frames" (2014) – Parmafrontiere
– Charm, "Charm" (2013) – Gaffe Music
– Pericopes, "The Double Side Vol. I – Lights" (2012) – RAM
– Alessandro Sgobbio, "Aforismi Protestanti" (2010) – Gaffe Music
Photo © Bernard Fischer