Magic moments @ Piano Lab Festival in Puglia (Italy)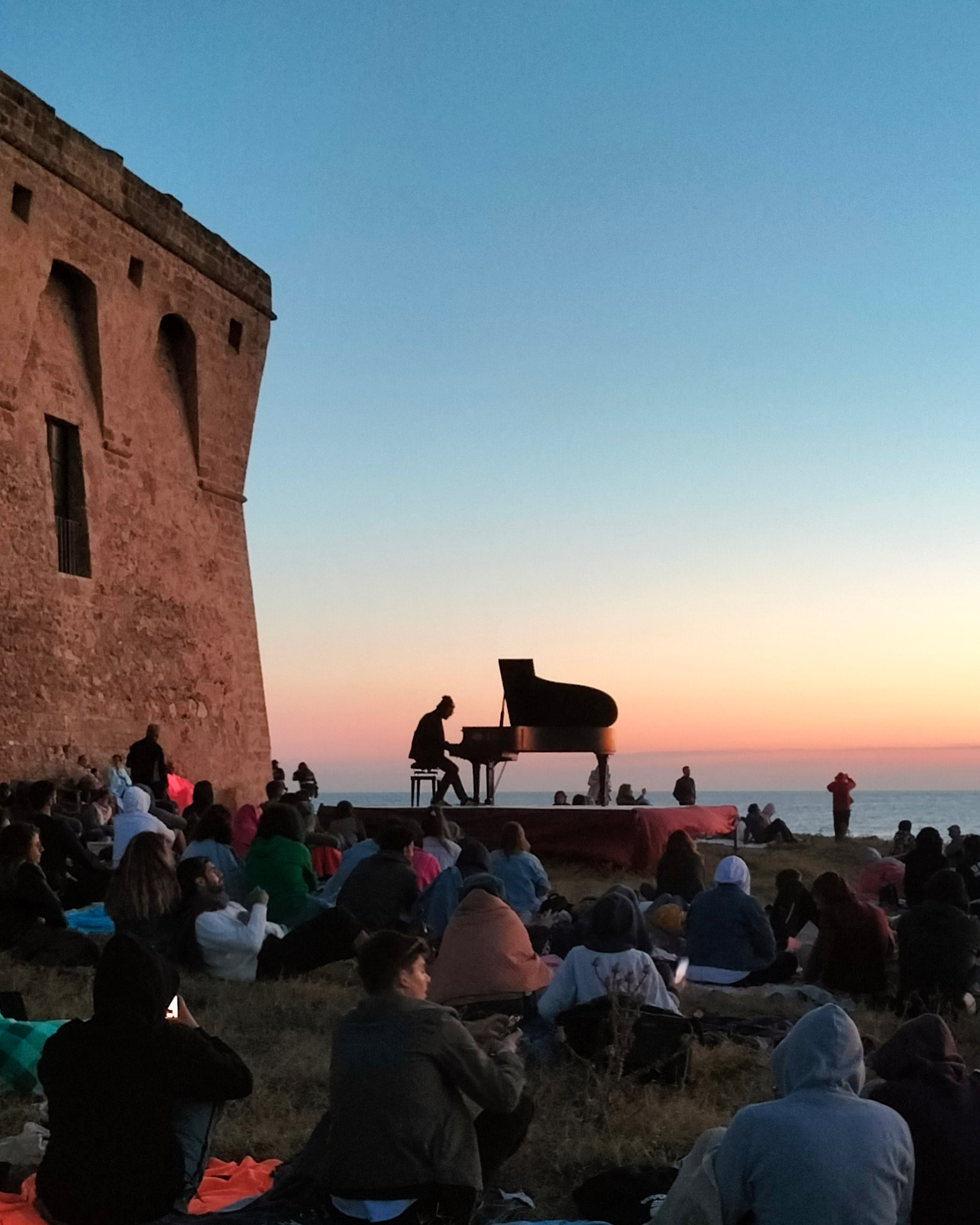 Still amazed & speechless after my latest dawn solo recital at the WWF natural reserve of Torre Guaceto in my beloved Puglia (Italy). Thank you so much Piano Lab for inviting me to close your festival with my music – surrounded by the warm sounds of the sea, the seagulls and the most adorable attentive audience.
.
Sending everyone much Love & Light.
.
Alessandro
.
#Peace ☘️
#StopWar 🙏🏼
#RestiamoUmani ☮️
.
📸 Valentina Dicorato
.
Nell'incantevole Riserva Naturale di Torre Guaceto, le note jazz di Alessandro Sgobbio accompagneranno le prime luci del mattino del giorno di Ferragosto. Il pianista, compositore e produttore pugliese suonerà in anteprima brani estratti dal suo nuovo album "Piano Music", in uscita il prossimo settembre.
.
Per il festival itinerante del pianoforte si esibirà in questa riserva naturale di rara bellezza, proiettando gli spettatori in suggestivo viaggio emozionale. Il concerto all'alba, all'ombra della Torre Aragonese, sarà un'emozione unica. Un suggestivo rendez-vous tra musica e natura, in un luogo d'incanto.
.
PIANO MUSIC
Alessandro Sgobbio pianoforte Fazioli F278 & composition
.
LP / CD available here: https://bit.ly/PianoMusic_Bandcamp
.
Production: Alessandro Sgobbio
Recorded, Mixed and Mastered by Stefano Amerio
at Artesuono Recording Studios (Italy) in July 2020 & October 2021
On a stunning Fazioli F278
Piano Tuning: Claudio Soligon
Videoclip: Soukizy
Cover: Jeff Sales
.
AMP Music & Records
.
Composer and pianist Alessandro Sgobbio makes return to his primal vocation with Piano Music, a new solo recording of intimate piano epistles and dedications. Repertoire features Sgobbio's unreleased compositions from his live recitals as well as brand new music written during the recent pandemic times.
.
Performed on a stunning Fazioli F278 Grand Piano, the album has been recorded, mixed and mastered by Stefano Amerio at the Artesuono Studios in Italy.
"I find such an extremely powerful experience to sit on piano, close my eyes and start playing a song dedication. Each piece is like an open trip diary, where the composer, the listener and the person or place whose the music is dedicated – they all can meet, meditate, coexist and write together new stories." (Alessandro Sgobbio)