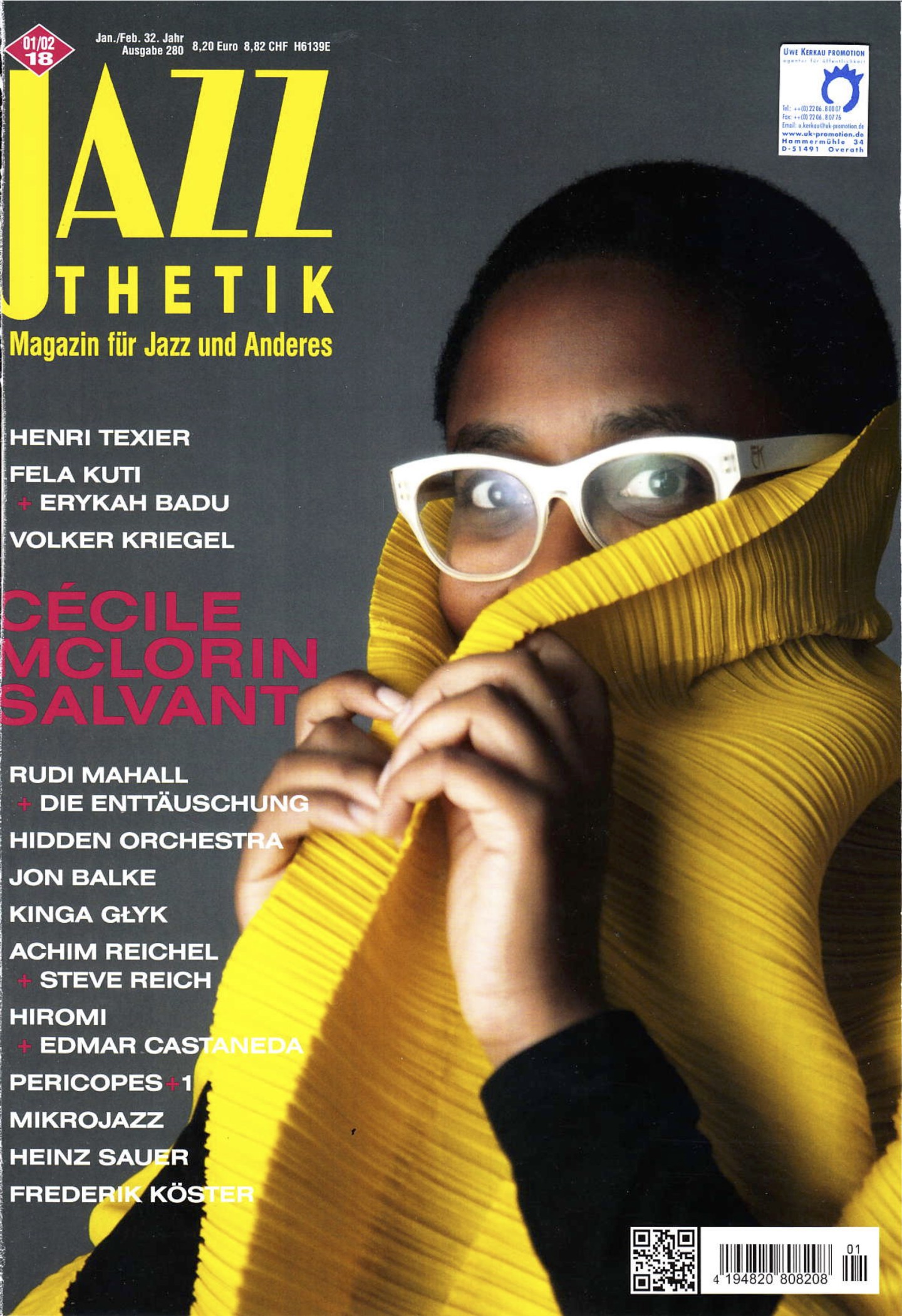 Interview: Legacy
"Pericopes+1: Gemeinsam eintrocknen" — by Hans-Jürgen Linke, Jazzthetik (Germany)
I am blown away to share this interview featured in the Jan/Feb '18 issue of Germany's Jazzthetik Magazine! In Autumn, the editor reached us with some questions about how we met, touring & more, in preparation for an extensive German tour this March. Check it out!
Our new album, Legacy, will be released internationally on 2nd February with Auand Records on all of the typical platforms, so check it out!